Keto Eggplant Lasagna….yum! Craving the comfort of that carb-rich, pasta-filled Italian food that we all love? That's right, classic lasagna! Try this Keto eggplant lasagna without the carbs or guilt! Rich, savory, Keto-friendly, and loved by everyone of my family members. This delicious alternative to the classic will satiate your craving and keep you in Ketosis in the process.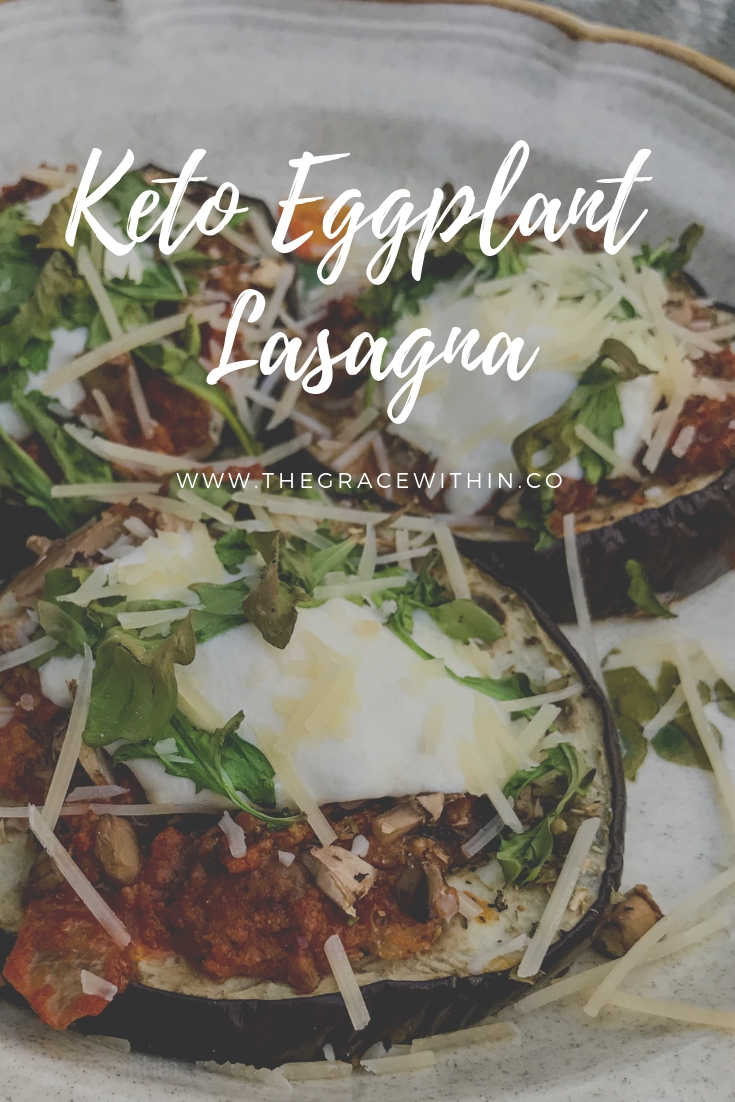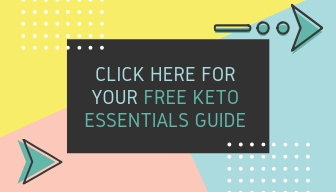 My Keto Eggplant Lasagna Journey
Who is not a fan of eggplant? Believe it or not, me, up until I actually took the time to experiment with this amazingly versatile vegetable (well, officially, it is considered a fruit, similar to the tomato). Due to the spongy consistency of the eggplant, it easily absorbs the flavor of the surrounding ingredients and blends beautifully into many dishes. Eggplant is also packed full of fiber, extremely low-calorie, may help reduce high blood pressure and cholesterol, aids digestion, and prevents some cancers. In addition to the laundry list of health benefits, it is super easy to prepare.
Throughout my 4 years living the Paleo lifestyle, and now 6 months of the Keto lifestyle, I SO missed the comfort of my once prized traditional lasagne dish, and I longed for a Paleo/Keto acceptable replacement. My experimentation started with replacing traditional noodles with zucchini, which I found to produce a watered down flavor with mushy texture. After many failed attempts with zucchini, I decided to give eggplant a try. I tried my recipe with peeled eggplant, pre-roasted slices of eggplant, and eggplant that was salted to remove water prior to cooking. From my experimentation, the consistency of the eggplant that went straight from the cutting board to the lasagna pan with the skin left on worked beautifully! Not only was the consistency the most similar to the traditional al dente lasagna noodles that I once prized, but it held the shape of the slices beautifully, provided extended satiety from the added fiber in the skin, and supplied that oh-so-longed-for feeling of partaking in a true "comfort food,'" without wrecking my diet.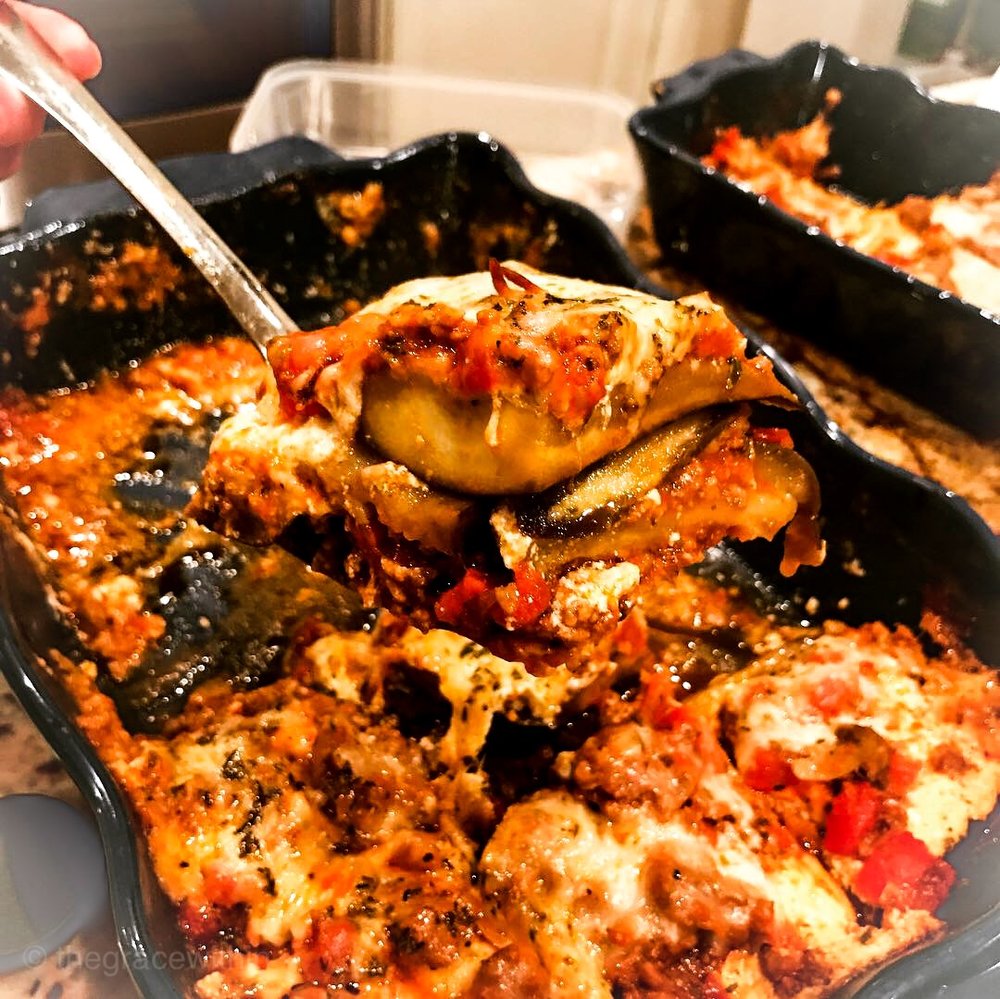 Tips and Tricks Keto Eggplant Lasagna
I personally like my eggplant a little one the firm side. For a softer "noodle," spread the sliced eggplant on a baking sheet, brush with olive oil and sprinkle with a pinch of salt. Roast in oven at 350° for about 8 minutes before constructing your Keto eggplant lasagna.

Meal prep your sauce over the weekend to nearly cut this recipe time in half. Besides making life a lot easier, the sauce just tastes better after sitting in the fridge overnight.

The sauce freeze extremely well. Double the recipe to speed up the lasagna assembly process the next time you are craving it!

Think outside of the box with the leftover. I loved this recipe so much that I ate it for breakfast the following morning topped with over-easy eggs.

If you are not feeding an army, you can quickly and easily make a deconstructed Keto eggplant lasagna by doing the following:
Slice 1 eggplant into round discs, discarding the ends

Dollop with 1/4 cup pre-made meat sauce (or store bought)

Top with 1 slice mozzarella cheese (or 1 tbls shredded)

Sprinkle with grated parmesan and 1 tsp dried Italian seasoning

Bake at 350° for 25-30 minutes, or until cheese is golden brown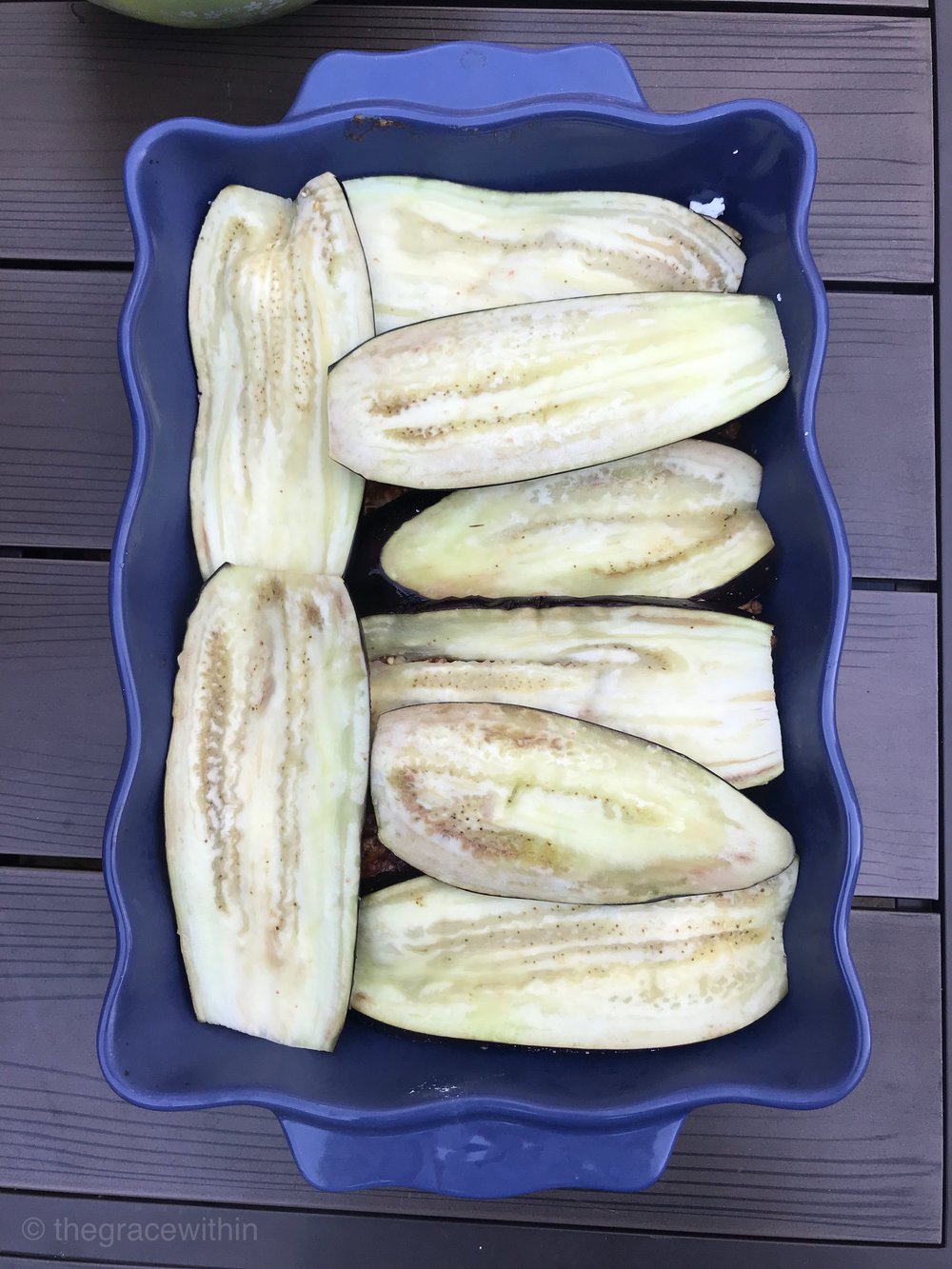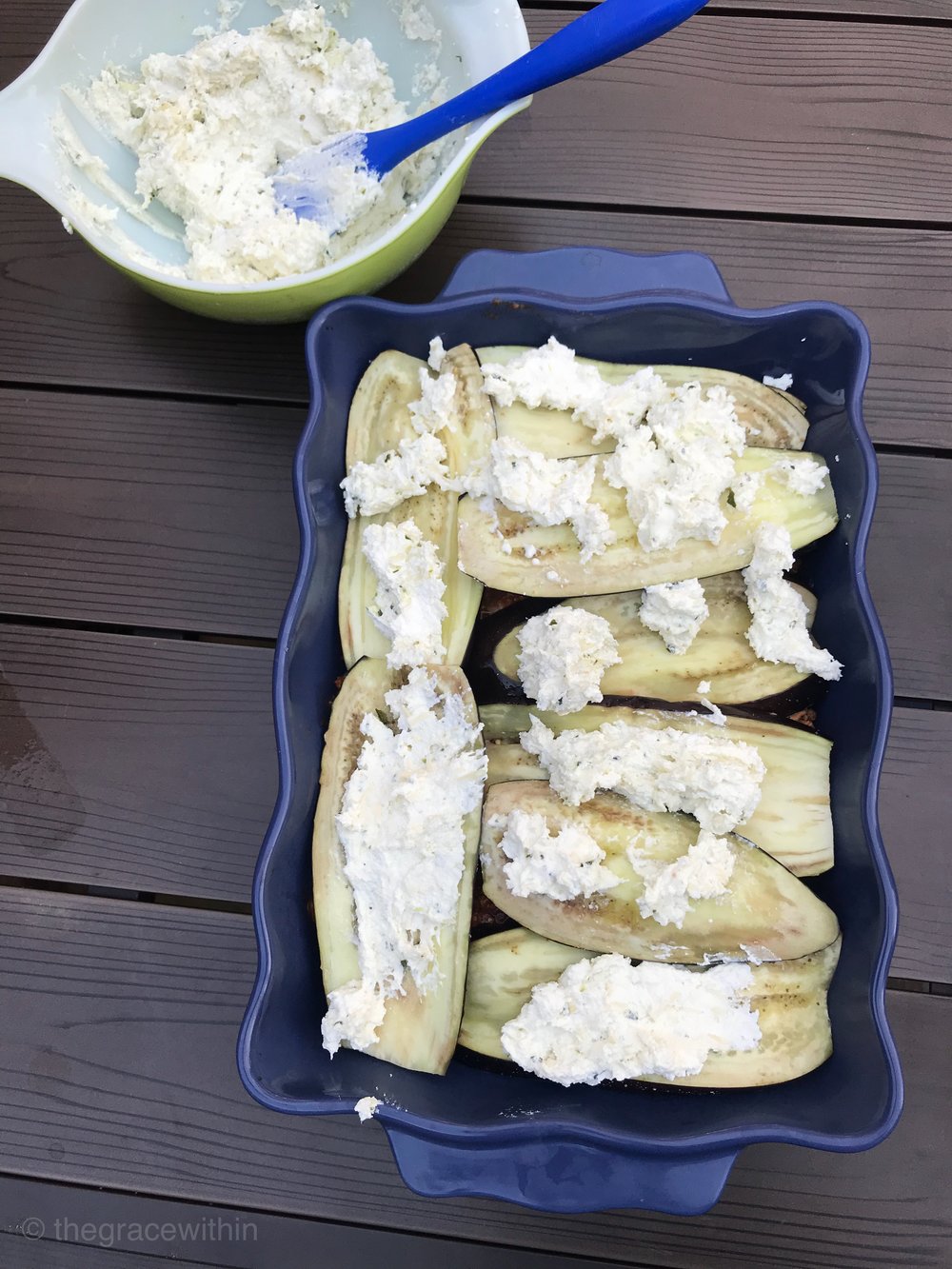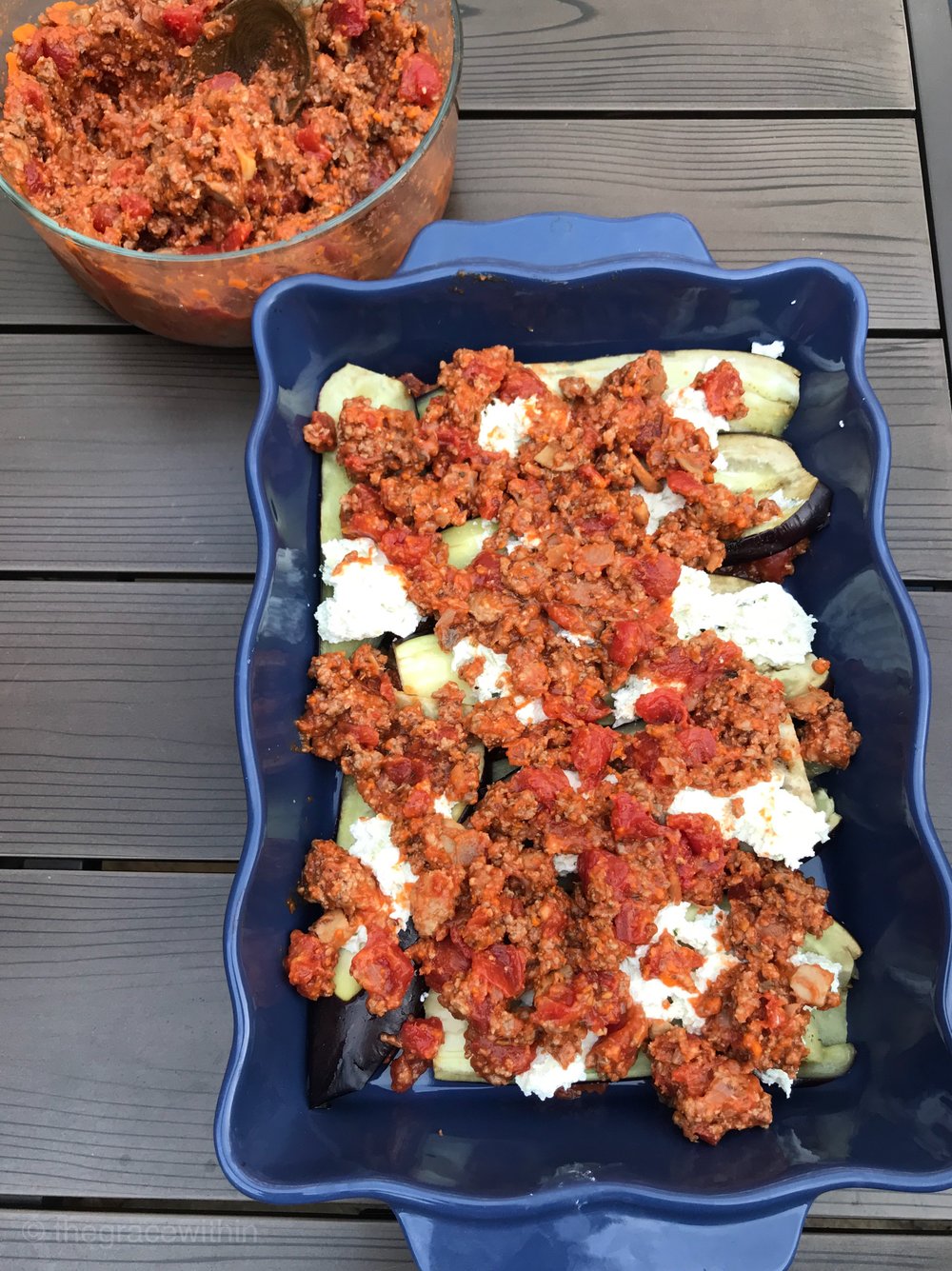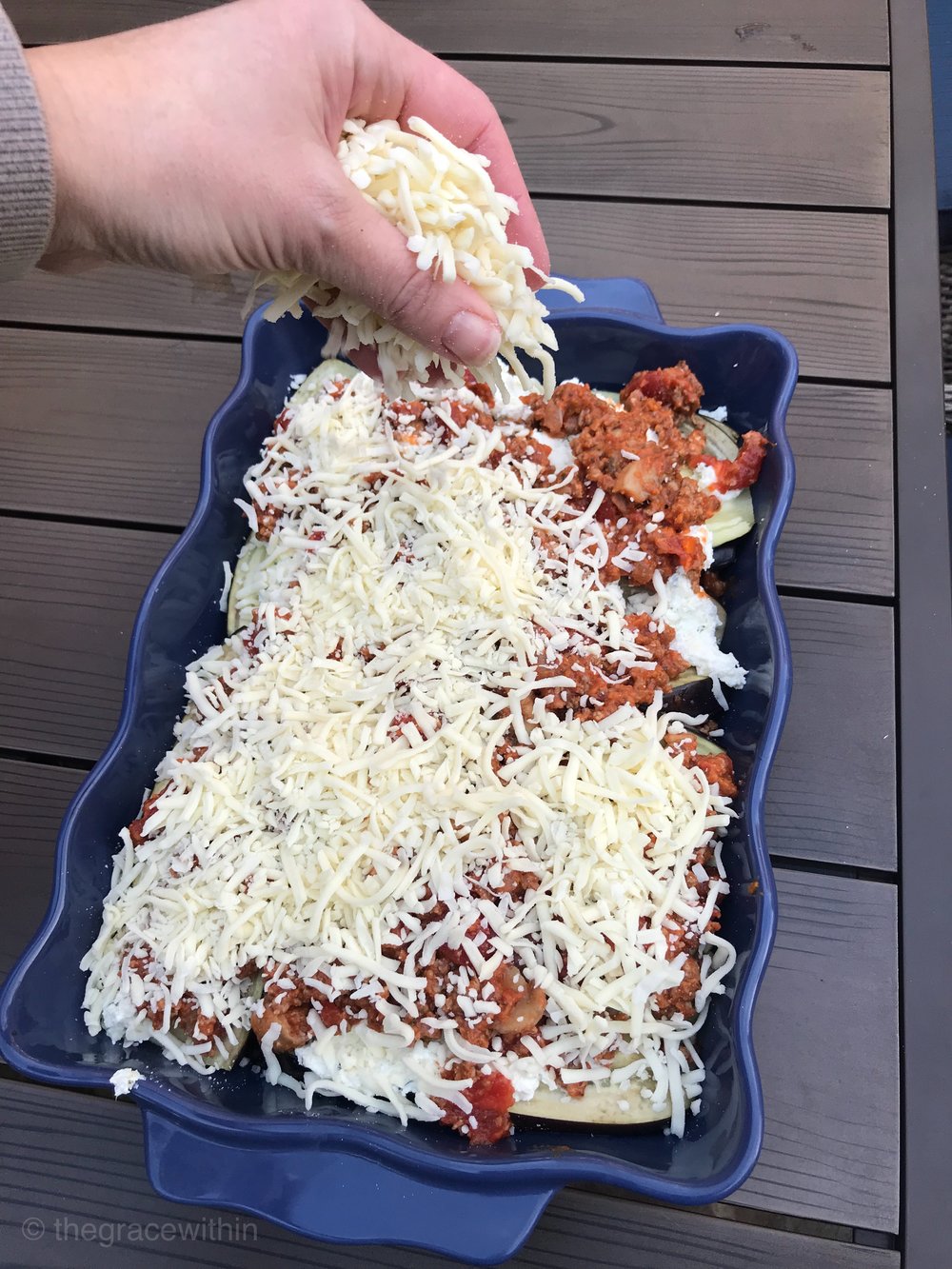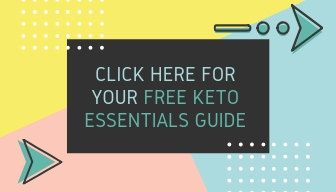 Yield: 12
Keto Eggplant Recipe
prep time: 15 mins
cook time: 1 hour
total time: 1 hours and 15 mins
This healthy, low carb eggplant recipe will satiate any craving for the carb-rich Italian foods that we all love, without the carbs or guilt! Rich, savory, Keto-friendly, and loved by everyone of my family members!
ingredients:
For the sauce
1 lb Ground Beef
1 lb ground Italian sausage
1 tbls olive oil
1 medium yellow onion finely chopped
3 cloves garlic minced
2 bay leaves
1 cup finely chopped mushrooms (optional)
1 cup finely chopped celery (optional)
2-28 ounce cans drained diced tomatoes
1 can tomato paste
1/2 tsp salt
1 tsp ground black pepper
1 tbls dried Italian seasonings
1 tbls red pepper flakes (optional)
For the lasagna
2 Eggplants sliced lengthwise, 1/2″ thick (skin on with ends removed)
6 cups ricotta cheese
1.5 cups finely grated parmesan cheese
1 tbls dried Italian seasonings
3 cups shredded mozzarella cheese
instructions:
For the sauce
Heat olive oil over medium heat in a large pot
Sauté the onion, celery, mushrooms, garlic, ground beef, and ground sausage until meat is browned and vegetables are soft
Add all remaining ingredients and stir to combine
Simmer sauce on low for 1-4 hours, stirring occassionally
To assemble
Preheat oven to 400°
In a mixing bowl, stir together ricotta cheese, parmesan cheese, half of mozzarella cheese, Italian seasonings
Spoon one cup of meat sauce in the bottom of a 9 x 13-inch deep baking dish
Top with sliced eggplant, side-by-side to cover the dish
Spoon 1/3 of the ricotta cheese mixture over the eggplant
Spoon 2 cups sauce to cover the cheese
Repeat the layering 2 more times for a total of three layers: meat sauce, eggplant, cheese mixture
Cover dish with foil
Bake for 30 minutes
Remove foil and top with remaining mozzarella cheese
Return to oven and bake for 5-10 additional minutes or until mozzarella is fully melted